FABRIC
All our clothing is 100% pure cotton. Cotton is a magical fabric that gets softer and more absorbent with every wash. The distinctive feature of Vraj:bhoomi clothing is the involvement of hand processes at every stage in making. The soft feel of the fabric is something every loyal client will swear by.
SHRINKAGE
During the dyeing and printing processes, the fabric is repeatedly washed. This helps to ensure full dye penetration, removes any residual surface dye. This process ensures that there is no further shrinkage after stitching.
LAUNDERING
All natural-dyed fabrics are prone to bleeding in the first 2-3 washes. The excess dye gets washed out during the initial washes. Natural dyed fabrics need special care owing to the properties of the dyes.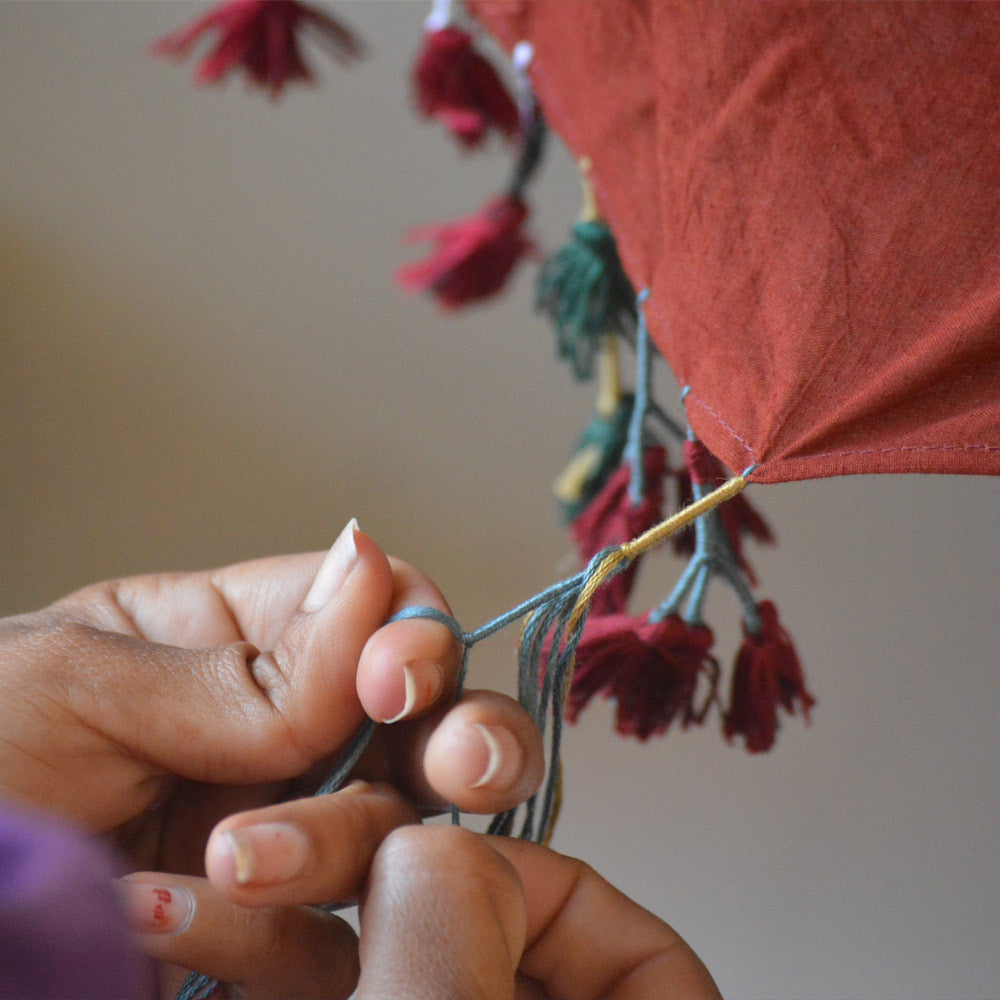 WASH INSTRUCTIONS
Delicate hand wash or dry clean only.
Wash separately in cold water.
Do not soak in water.
In order to maintain the brilliance of the color, add a handful of salt to the first rinse.
To reduce the effect of discoloration turn your clothes inside out, especially dark colors.
Do not dry in direct sunlight.
Do not use fabric softeners, bleach or starch.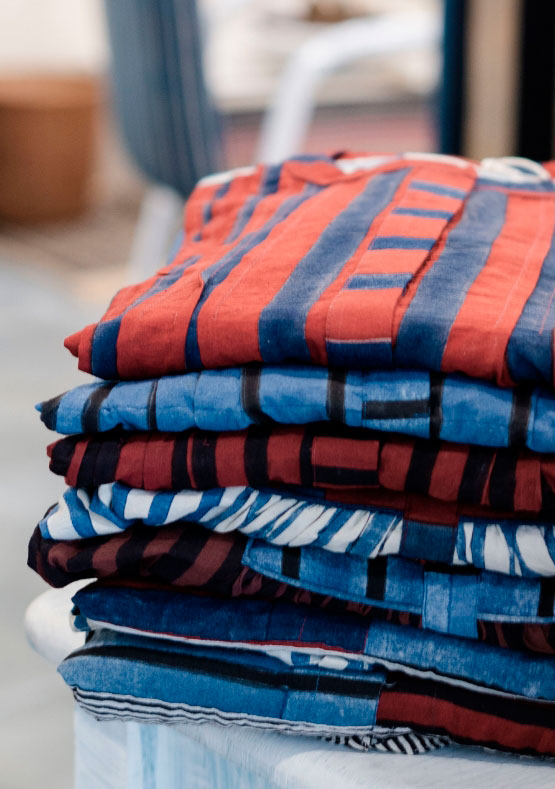 IRONING
Press with a warm to hot iron while damp. If the item has dried, use a spray bottle to dampen the fabric. Always iron at medium temperature, inside out.
If you have any further concerns or questions,
please connect with us on support@vrajbhoomi.in.
We will be happy to help you.